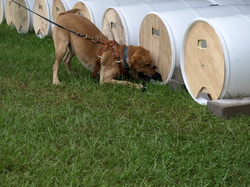 K-9 Search and Rescue of Texas plans:
Support K-9 SAR TX! Join us at the OKRA Charity Saloon. We have been chosen as one of the charities for February 2017. For more information see:
www.friedokra.org
We will be at the Texas Wildlife & Woodland Expo at Lone Star College - Montgomery on Saturday, April 1, 2017. Go here for more details: http://expo.tamu.edu/
For event, canine and SARTECH exam and class details please contact Mary Jane Boyd at mjbsar@aol.com. We offer NASAR ISAR, FUNSAR and ADSAR Classes, the NASAR SARTECH III and II certifications as well as several NASAR canine evaluations, including area search, HRD and disaster. Instructor and evaluator workshops are also available.
For more information on the NASAR courses and exams please visit www.nasar.org and go the Education Section.
Photos & Videos:
Interview and video about canine SAR and our team on Supreme Master TV. Please see:
http://suprememastertv.com/jp/bbs/board.php?bo_table=featured_jp&wr_id=620&goto_url=iphone&page=1&url=link3_0
Photos From the 10th Annual Texas Wildlife and Woodland Expo, March 22, 2014:
---
In Honor and Memory of Those We have Lost: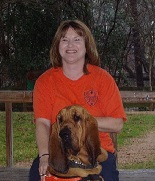 Dianne Rollins, March 6, 2009. Dianne was a great person who put everyone at ease. She is missed! Shown here with one of her hounds, Scarlet.

Trooper, trailing dog in training. Handler Dianne Rollins.


---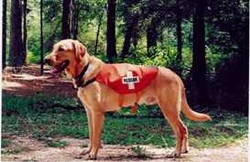 Beau, Area Search Dog, May 2013. Our first certified search dog. Handler Mary Jane Boyd.


---

Boscoe, Area Search Dog. Handler Tina Edwards.


---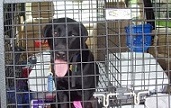 Jack, Area Search Dog in training. Accident, May 2004. Handler Mary Jane Boyd


---

Bailey, HRD Dog, September 30, 2006. He is missed. Handler, former member Sharyn Carrasco.


---