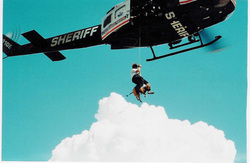 K-9 Search and Rescue of Texas would like to thank the following K-9 Partners and Supporters for their contributions to our team.
Sunset Boulevard Animal ClinicAKC CAR
for the recent funding of a grant request to purchase some much needed equipment for our Team! For more information on AKC CAR please visit
www.akccar.org
.
Recreational Equipment, Inc. (REI) and the REI Foundation Memorial Fund as a "Top Dog" supporter of our Team.
For more information on REI please visit
www.rei.com
.
David (the Top Dog!) and Lisa BartaJier, LLCAnimal Tales, Katy, Texas. See:
http://www.animaltaleskaty.com/Animal_Tales/Welcome.html
Landiscor Aerial Information.
For more information on their products please visit
www.landiscor.com
.
Shirley Martin
for all of her efforts on our behalf!
The Yellow Dog Farm.
For more information on The Yellow Dog Farm please visit
http://www.theyellowdogfarm.com
.
---